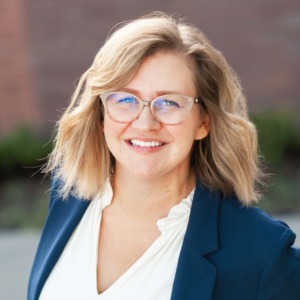 As a licensed REALTOR® with a background Graphic Design and Marketing, I consider myself as a creative collaborator with my clients, helping transform their dreams into tangible and actionable realities, all while providing valuable information, encouragement, and emotional support.
I'm an advocate for the power of personal connection and professional excellence. My expertise thrives within collaborative partnerships, allowing me to deeply understand my clients' needs and communicate effectively on their behalf. 
Finally, I'm gracefully pursuing my sanity while juggling the demands of both business and family. As I continue to refine this balancing act, my two smallest clients—whom I happen to adore—are always at the forefront, reminding me of my "why," and my dedication to striking a healthy harmony in all things.