Fall Home Maintenance Checklist
Posted by Jessi Gray on Friday, September 29, 2023 at 6:13:40 PM
By Jessi Gray / September 29, 2023
Comment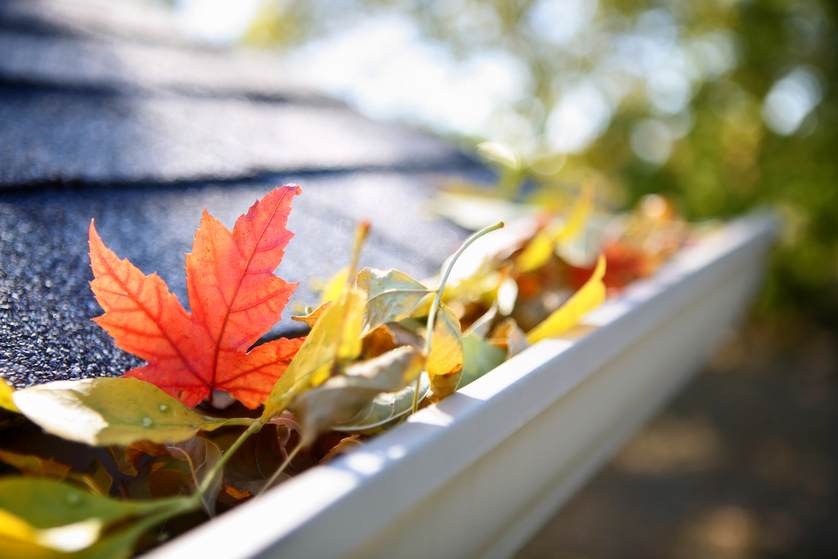 As the crisp autumn leaves start to fall, it's time to prepare your home for the upcoming season. Clear Sky Professionals is here to help you with a comprehensive fall home maintenance checklist. By taking these simple steps, you can ensure your home remains cozy, efficient, and well-protected during the colder months.
Check Your Roof and Gutters
Regular clearing of gutters and downspouts is essential to prevent water buildup and damage. Leaves and debris can clog drainage, straining gutters and potentially harming your home's exterior. Also, learning from Flagstaff's last spring, now is the time to consider installing heat tape to prevent winter ice dams. For expert assistance, we can recommend trusted professionals who can address winter leaks caused by damaged shingles, loose seams, or clogged downspouts. Your home's well-being is our concern.
Check Seals on Windows and Doors
Take the time to carefully inspect your windows and doors for any gaps or cracks that might allow cold air to infiltrate your living spaces. By diligently caulking these openings and replacing worn weather stripping, you not only prevent chilly drafts from entering but also ensure that the warm, comfortable ambiance you've created indoors remains uninterrupted. This simple yet effective step goes a long way in conserving energy and maintaining a snug environment for you and your loved ones throughout the cooler months.
HVAC Service
Having your furnace inspected and cleaned once a year may help ensure that your heating equipment runs safely and efficiently. Routine maintenance may also help prevent a breakdown during the winter months so schedule a professional inspection and maintenance for your heating system to ensure it's working efficiently.
Inspect and clean your fireplace chimney
Before you start dreaming of a warm fire, have a professional chimney sweep clean and inspect your fireplace and chimney. Even if you have a gas fireplace, we recommend having your chimney and flue inspected for any blockages that could cause a chimney fire. Also, a professional should check the gas lines and vents for leaks and repair them, if needed.
Prep Your Lawn and Trees
Dedicating a bit of time to your yard in the fall can yield invaluable rewards in safeguarding your property against the upcoming winter chill and nurturing a flourishing landscape for the following spring. Embrace a proactive approach by raking leaves and pine debris away from your home and consider applying 2 to 4 inches of suitable mulch – like wood chips, bark, or fallen leaves – around the base of each tree. Your investment now nurtures both the aesthetic appeal and long-term health of your outdoor haven.
Disconnect Garden Hoses
In regions with colder climates like Northern Arizona, it's crucial to acknowledge the vulnerability of outdoor faucets and hoses to freezing temperatures. Leaving a hose connected to an exterior faucet can lead to water within pipes freezing, and in the worst cases, causing those pipes to burst. By adopting the practice of disconnecting and properly storing your garden hoses before the weather takes a colder turn, you're effectively shielding your plumbing system from potential harm, providing you with a worry-free and smoothly functioning household all winter long.
Check Smoke Alarms and Carbon Monoxide Detectors
Take a moment to ensure that your smoke alarms and carbon monoxide detectors are functioning at their best. While it's a wise practice to test your smoke detectors once a month and replace their batteries annually, smoke detectors older than a decade should be replaced to ensure optimal performance. These devices deserve our attention, and this simple act of diligence is an investment with life-saving importance.
Clean and Store Outdoor Furniture
Preserving the longevity of your outdoor furniture ensure that your investment continues to shine by either storing your outdoor furniture indoors or covering it securely. Shielding your furniture from the elements not only prevents wear and tear but also saves you the effort of extensive cleaning and repairs in the future. Whether it's a favorite lounge chair, a cozy patio set, or an elegant dining arrangement, safeguarding it from the unpredictable fall weather now translates to countless moments of enjoyment next season.
Adjust Your Thermostat
When temperatures fall, adjust your programmable thermostat (or consider installing one if you don't already have one) to help save energy and money. According to the Department of Energy (DOE), setting your thermostat to a cooler temperature when you're out of the house or sleeping, and to a warmer temperature when you're home and awake, may help you save money on your heating bills.
Check your air and water filters
Neglected filters can hamper the efficiency of essential appliances like furnaces, vacuums, and air purifiers. Regularly checking and changing filters, especially during the fall, ensures optimal performance. Consider these common filters that often require replacement:
• Furnace filters
• Vacuum cleaners
• Refrigerator water filters
• Dishwasher filters
• Air purifiers and humidifiers
• Clothing dryers (filter and duct)
• Range hoods and over-the-range microwaves