A Fresh Coat of Paint: Enhancing and Protecting Your Home
Posted by Jessi Gray on Tuesday, June 13, 2023 at 1:12:35 PM
By Jessi Gray / June 13, 2023
Comment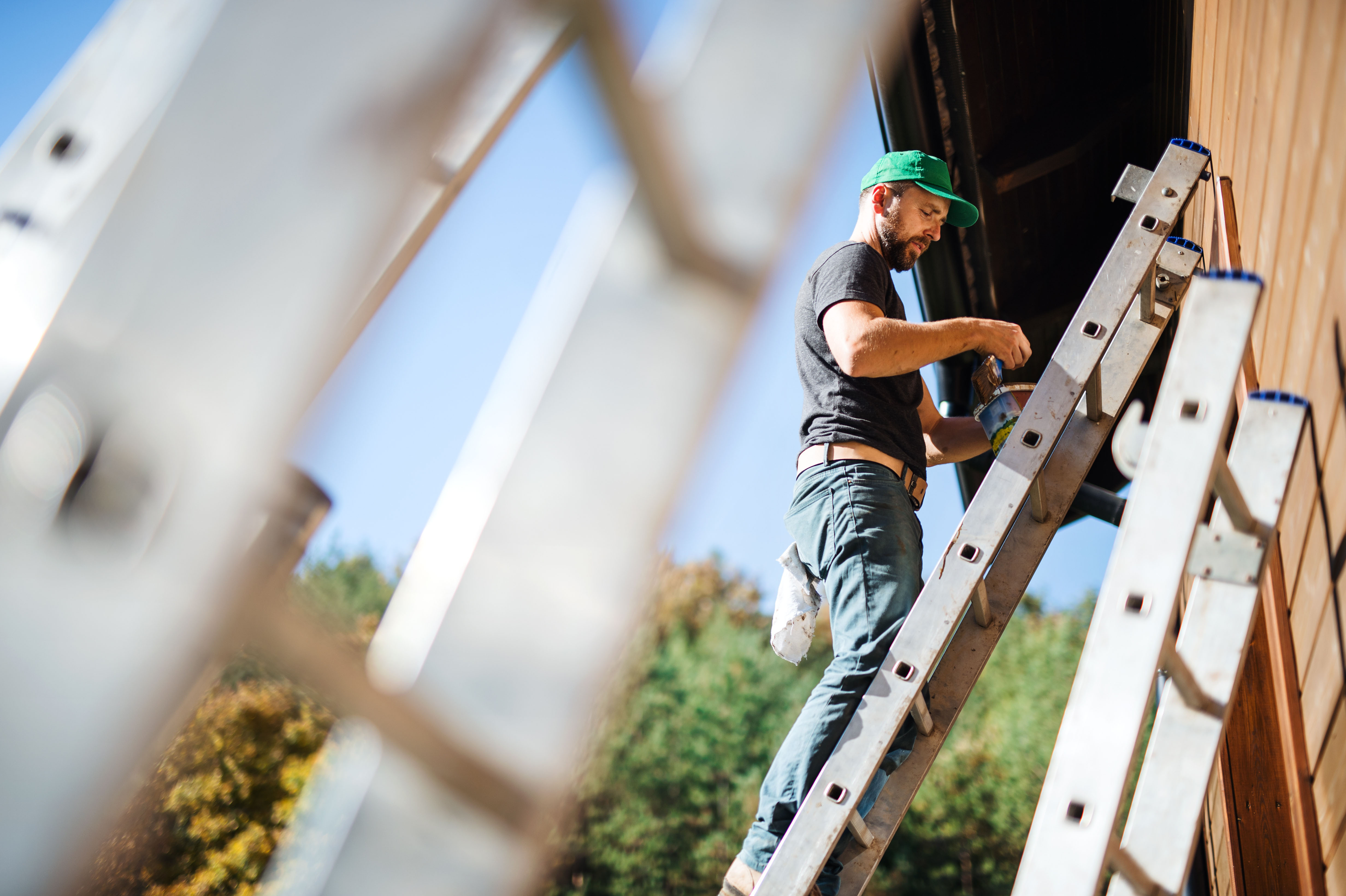 When it comes to your home, the appearance of the exterior matters. The first thing people see is your home's exterior, and a fresh coat of paint can make a significant impact. While interior design trends may change over time, maintaining and refreshing the exterior of your home never goes out of style. A fresh coat of paint not only enhances the curb appeal of your property, but also adds value in other ways for years to come:
Protection Against the Elements
Keeping your home's exterior well-painted provides an additional layer of protection against the elements, acting as a protective barrier against rain, snow, wind, and sunlight. These elements can cause damage over time, including peeling, cracking, fading, and even the deterioration of underlying materials which can lead to issues like rot and mold. Applying quality paint creates a shield that prevents moisture from penetrating the structure, preserving its strength and lifespan.
Cost Savings
Investing in exterior paint may seem like a significant up-front expense, but it can save you money in the long run by helping you avoid expensive repairs and replacements that can arise from neglecting your home's exterior. By addressing minor issues early on and applying a fresh coat of paint when necessary, you can extend the lifespan of your exterior surfaces and prevent potential future expenses.
Personal Satisfaction
Maintaining the exterior of your home with a fresh coat of paint offers more than practical benefits – it brings personal satisfaction. Taking pride in a well-kept home can positively impact your overall well-being. By choosing to change the exterior of your home through color or touching up the existing finish, you can transform the look and feel of your property, giving it a whole new character that best reflects your personal style and preferences.
If you're ready to experience the transformative power of a fresh coat of paint and leave a lasting impression with your home's exterior, don't hesitate to reach out to our team. We can help connect you with the right professionals who can assist you in achieving your goals.